If you are worried about your bath water and do not know how to filter it, then you have reached your targeted destination. I recommend you to read the article and be a master of the project "how to filter bathwater." I mentioned the Recommended products below in this article.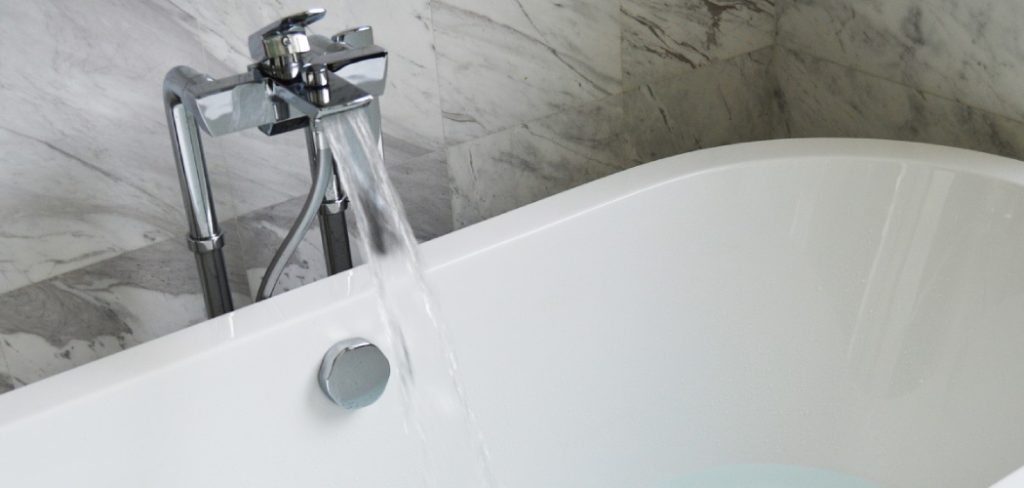 The research statistic shows that, in general, 60% of the chlorine that most people absorb every day comes from showers or baths in chlorinated water. Bathwater also contains heavy metals and VOCs (positive organic compounds). Ideally, all of these things should be filtered for a healthy life.
What is a Bathtub Filter?
A bathtub filter is normally an attachment that fits over a shower spout in your shower or bathtub that captures any impurities or chemicals like chlorinated water and provides clean/safe water for your bath.
Why are they important?
Filters are important for long-term health and longevity. Since most waters contain traces of chlorine, heavy metals, fluoride, flame retardants, and other harmful substances, it is good for your overall health to filter it out. The filter applies to both drinking water and, of course, bathwater.
There are also several types of water filters, and their Features and types of work depend on the subject of your application. In my research, generally, there are five types of water filters: As given below:
Mechanical Filters.
Absorption Filters.
Sequestration Filters.
Ion Exchange Filters.
Reverse Osmosis Filters
What Other Water Filters Are There?
The 12 Different Types of Water Filters are shown under:
Water Pitcher Filters.
Faucet Filters.
Countertop Filters.
Under-Sink Filters.
Whole House Filters.
Water Bottle Filters.
Straw Filters.
Ultra-Violet Filters.
Water softeners
Reverse Osmosis Systems
Squeeze/Gravity Filter
Portable Pump Filter
What type of Shower Filter do you need:
There is no compromise with quality. Try to buy the best quality product with the expected performance. 
The most eco-friendly shower filter. Tested and certified by the Water Quality Association following NSF / ANSI 177 for free chlorine reduction.
A non-cartridge shower filter is best in style and technology that removes toxic chlorine from your shower, improves skin health and hair, and reduces itching and rashes.
Several filters are commonly used for bathing; you can choose according to your demand.
Such as: – 
Water filter for bathtub faucet
Bath filter for hard water
Cuzn bath ball faucet filter
Bathtub chlorine filter
'Crystal quest' bath ball filter
Sprite bath ball filter
The Usefulness of the Filter:
It helps to have healthy, youthful skin
Softer and more manageable hair
Reduces discoloration of color-treated hair
Relieves dry skin and scalp
It works great for those who have chlorine sensitivity
Features a 9.5 cubic inch sediment prefilter that extends the life of KDF filters
18 oz of KDF-55, the largest shower filter
Environment Friendly:
KDF converts chlorine to a harmless soluble chloride by a filament.
Crystal quartz energy enhanced shower for "feeling" and healthy skin.
It can be installed in minutes – no special equipment or professional assistance is required.
Highly efficient even at high operating temperatures and flow rates.
Bath Ball Filter:
There are a variety of bath ball filters in size and shape, along with refills. Performances are different for filtering water. Bath ball filters are designed to alleviate water quality for health safety. Some bath ball filters are put carbon filters that remove countless contaminants and other metals; it also keeps the pH balance of the water and removes chlorine and even odors.
Home remedy to reduce water contaminants for kids:
I am showing here are some things you can do to bath your baby at home:
Regular bathing with a cup of Epsom Salt or Magnesium Flaxes and a few tablespoons of Himalayan Salt in the bathwater is beneficial for the child's health. And if the time is short, bathing with transdermal magnesium oil gives good results. Even the adults of the house can take a bath in this way. 
Benefits of Water Filters:
Water filters carry many benefits, most of which surround your health.
Filters chlorinated water
Filters bacteria
Removes hard water
Helps dry skin
It helps lung and sinus irritation
Can save money
Style of Bathwater Filters
A wide variety of trade name filters are available. Still, according to features and experts, bathwater filters generally have two design styles: an all-in-one model with a showerhead filter and an inline filter.
How to Filter Bathwater on the Cheap
If your wellness routine includes regular bathing to detoxify the skin, then using filtered bath water is very important!
Most bathing water comes from a direct water line to the showerhead containing chlorine and chloramines, which affect hair, scalp, and skin. You may find several options for filtering bathwater, but I want to let you know a researched and unique product and the systems step by step that can filter your bath water and are good for your health as well.
How to Reduce Chemicals Cost-effectively in Bathwater
Regular tap water contains chlorine-to-fluoride and many other chemicals. Since most of our children are not yet old enough to take a bath, a good alternative to bath water is also very important, especially who have allergic tendencies and skin rashes. 
And here are the most common things that reduce chemicals from the bathwater.
1. Vitamin C
It helps reduce the number of pathogens in the water, and vitamin C is good for health; it increases the immune system.

(There are two types of vitamin C:  (A) Ascorbic Acid, (B) Sodium Ascorbate.)
2. Healing Clay
Bentonite clay blocks metals and helps to remove them. Bentonite clay has a unique power; it produces an 'electrical charge' while hydrated.
3. Salt and Minerals
Epsom salt, Himalayan, or sea salt mixture give healthy bathwater.  
Why Do You Need a Shower and Bath Filter?
According to AWWA Standard (AWWA, 2005b), Vitamin C tablets or vitamin C powders can remove 99% chlorine and 99% chloramine from the bathwater. A combination of chlorine and ammonia is now commonly used in place of chlorine for disinfection.
Still, chloramine is not easily removed from the water, but vitamin C can neutralize 99% of chloramine from water. Here is the reference is given below:
Study: Vitamin C tablets are a more convenient "fizz" to release vitamin C using a certain amount (tablet). However, vitamin C powder is a bit less expensive overall.
On the other hand, as per my practical case study, If you have a showerhead attached to your bath, you can use my recommended shower filter (a VitaMax Vitamin C inline filter and a Sprite HOB-CM brass shower filter) and use your shower to fill your bath.
However, it takes longer to fill your bath, and you lose some heat from the water, and it falls from the shower. 
How Often Do You Need to Change the Filter in Your Water Pitcher?
You do not need to take any tension because the manufacturer's instruction manual tells you how often you need to change the filter. 
Common practice is every two months or per instruction manual directions for changing the filter. You need to follow the user's manual guidelines to maintain it properly after installation.
Recommendation:
I am discussing the same process of filtering bathwater and shower water. If you have a showerhead in your bathroom, you can complete the bath using my recommended shower filter (Sprite shower filter), and you only need one set of filters for this.
Otherwise, I recommend using a dedicated bath filter similar to the CuZn bath ball water filter or Crystal Quest bath ball water filter. This bath filter has a two-step filtration process – KDF (kinetic degradation flux) filtration (works well for removing heavy metals) and granular activated carbon filtration (good for removing poly, chlorine, and radon).
 Conclusion
Nowadays, a water filter is important to your bathroom and your long-term health for the whole family. These are cheap and easy to install and add to the long-term longevity of your bathroom. So, for your health and the people in your home, consider installing a bathtub filter in your home today.
Thanks for reading! If you've found this blog helpful, we would appreciate it if you share it with your friends or like and follow our Facebook pages for more updates. Suppose there are any tips or steps about filtering bathwater that you would like to share. We would love to hear from you! Thank you for being with us.
Read Our Another Article: Install Hardiebacker Board Around Bathtub